Making the world a safer place to work.
WHAT WE DO
Prevent workplace disasters.
We think that data is the key to a safer workplace.

We use a detailed understanding of hazards in the workplace to help provide employees with guidance that prevents disasters before they happen—and helps everyone get home safe.
WHY WE DO IT
We believe that technology will enable a new type of workplace where hazards are predicted and mitigated before they become disasters.
The status quo of workplace safety is broken. Workers spend countless hours creating, collecting, and managing analog documentation in the name of safety. Unfortunately, outdated technology means that much of the value of these efforts is lost.
At Opslock, we've reimagined how workplace risk is managed. In doing so, we've unlocked a path to change the way businesses understand and manage risk.

With this unique insight, we're on a mission to make the world a safer place to work.
Demonstrate exceptional character.
Exemplify your values (even when it's hard)
Admit mistakes openly and freely
Be tenacious and optimistic
Make time to help colleagues
Operate with confidence and humility
"Waste no more time arguing what a good man should be. Be one."
Make enthusiastic & effective impact.
Make high-quality decisions independently in ambiguous environments
Think strategically, and articulate what you are, and are not, trying to do
Challenge assumptions to find innovative solutions
Routinely offer solutions when communicating challenges
Make tough decisions without over-thinking
Accomplish amazing amounts of important work
"Superhuman effort isn't worth a damn unless it achieves results."
Make the crew stronger.
Inspire others with your pursuit of excellence
Question actions inconsistent with our values
Embrace continuous change
Be concise and articulate in communication
Share information intentionally and broadly
Be extraordinarily candid
Embrace thoughtful disagreement to ensure the best ideas always win
Be open-minded in searching for great ideas
Provide candid, helpful, timely feedback to colleagues
Care intensely about the success of Opslock and our customers
"A group is a bunch of people in an elevator. A team is a bunch of people in an elevator, but the elevator is broken."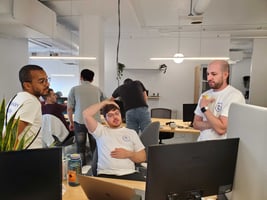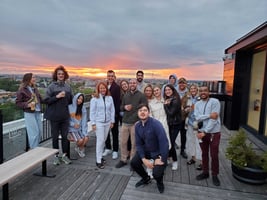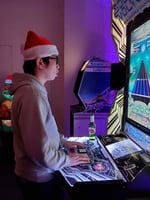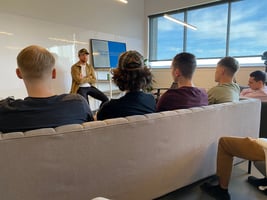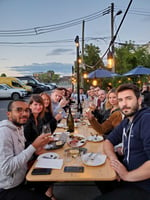 Mission Driven
At Opslock, we're focused on saving lives, and that gives us all the motivation we need.
Unique Technology
Deliver cloud functionality with hybrid on-prem backups—leading to some very cool challenges.
Industrial Tech
Building technology for industries and workforces not yet touched by the digital revolution.
Design Driven
Helping companies solve problems in new ways by implementing design-thinking in our solutions.
Contact
If you'd like to connect with us—here's how.
Join the fight against bad safety software.