OUR CUSTOMERS
Trusted by innovative leaders.
INCREASE EFFECTIVENESS
Easily create risk assessments from any device

in minutes

.
For every task created, everyone can accurately identify the risks and select the best control measures.
Easily select the activities, hazards, and controls related to a task from your organization's database

Required and recommended controls will appear in the list based on the database your company controls

The system will automatically calculate the 5x5 risk assessment for the residual risk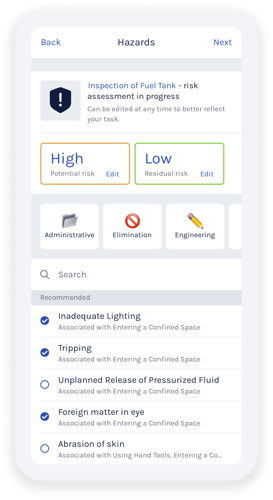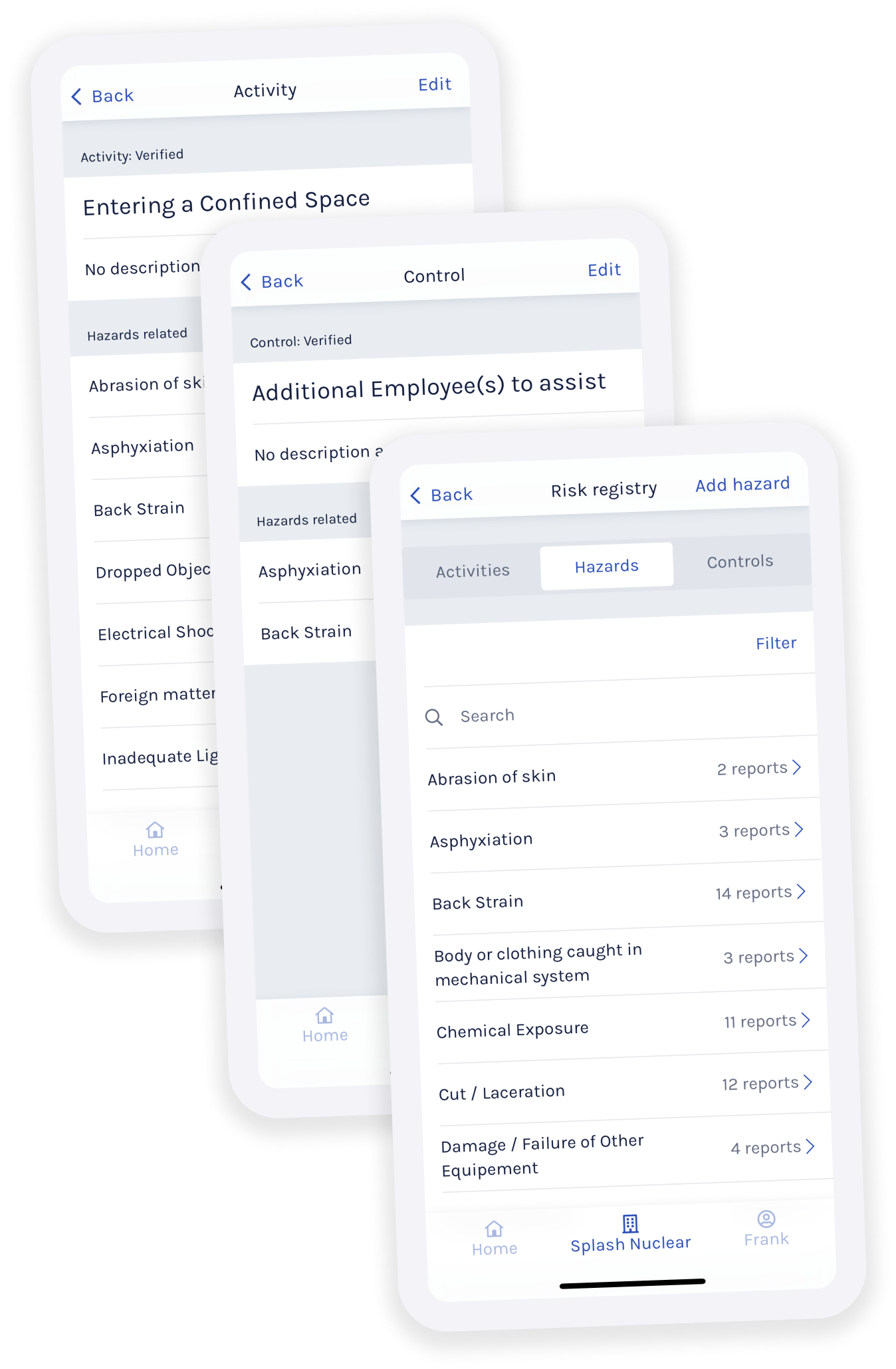 STRENGTHEN COMPLIANCE
Standardize

your approach to risk management to ensure risks are mitigated with corporate standards.
Save time by creating a connected activities, hazards, and controls library.
Activities
Add and verify activities in the database and link them to related hazards.
Hazards
Track how many times each verified hazard has been reported, indicate the impact of each hazard, and add the required & suggested controls for each.
Controls
Our platform divides controls into 3 different sections: behaviours, permits to work, and isolations.
Add and verify behaviours in the database
Create and edit permits to work in the company settings
Create and edit isolation plans
DRIVE ENGAGEMENT
Workplace risk is

dynamic

. Paperwork is static.
Use procedures built to fit the realities of your team's working life.
The potential & residual risk values are just a guide.
Keep workers engaged by allowing them to edit the residual risk value if they think all the right controls have been selected.
Create new activities, hazards & behaviours.
Add new options to each category, including unplanned isolations (you'll be able to create them on the go instead!)
Save time by cloning tasks for similar jobs.
When cloning tasks for similar jobs, the completed risk assessment and control documents will be carried over to the new task.
Get useful insights and timely notifications.
Make the right people aware of high-risk tasks or emerging risks with real-time notifications, integrated comments, and exportable reports.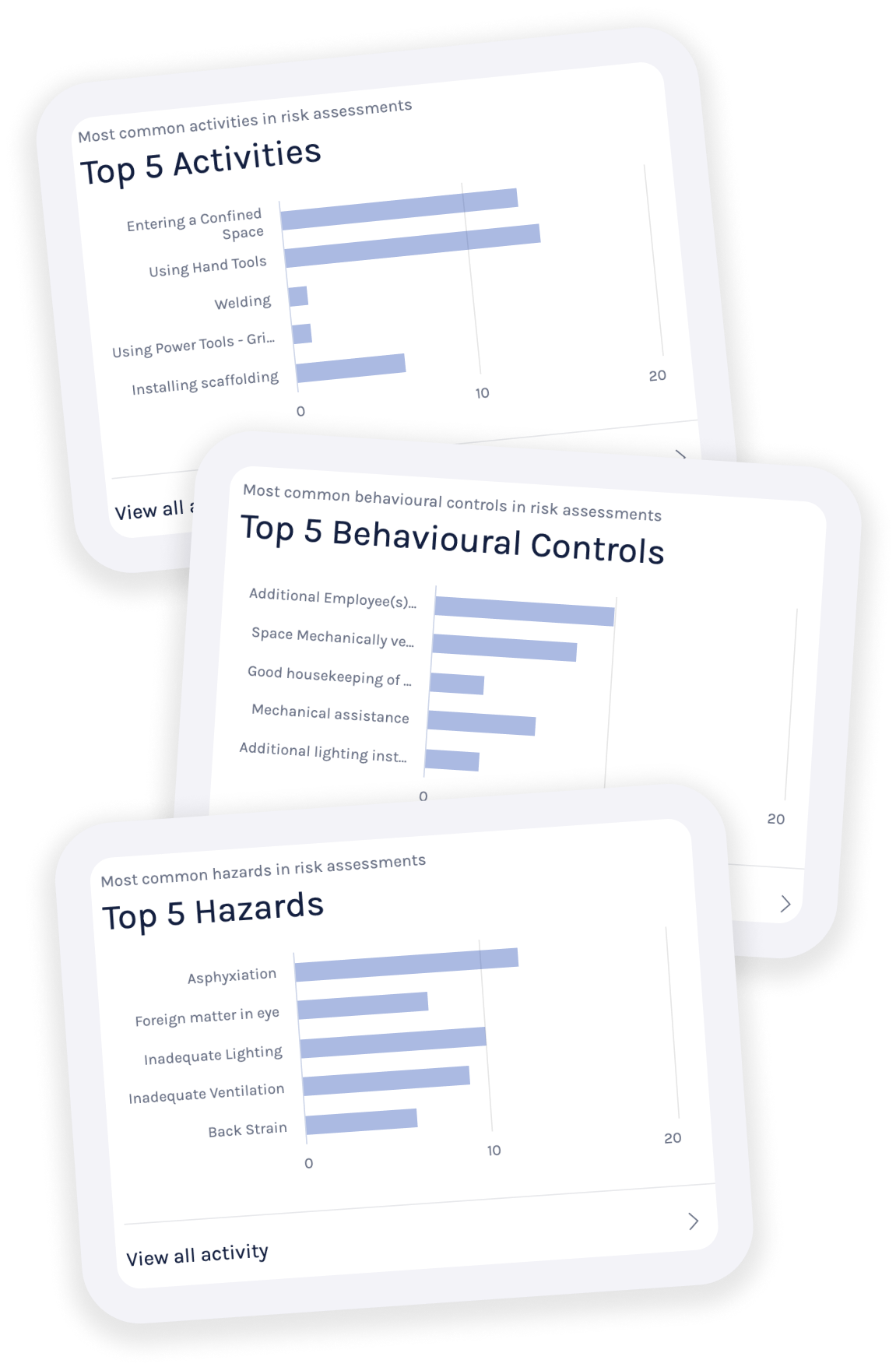 Opslock users get access to

all

of our interconnected tools.
Drive

better safety decisions

with powerful, digital predictive risk assessments.