Trusted by innovative leaders.
GET MORE OBSERVATIONS
Submit key information to leadership,
fast

.
Frontline workers can easily report safety or quality concerns, or suggest improvements in 10 seconds or less, enabling them to collect the information you need to ensure the safest work environment.
Initiate an observation by taking a photo
Indicate if the observation was immediately resolved
Track if work was stopped
Notify management of impacts
Allow your team to submit damage, injury, production impact, environmental impact, and security threat reports.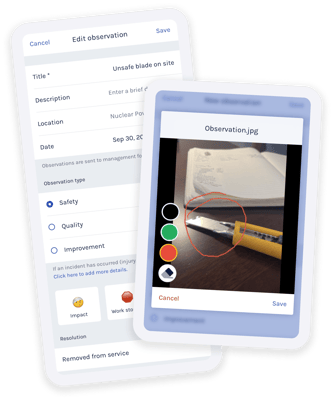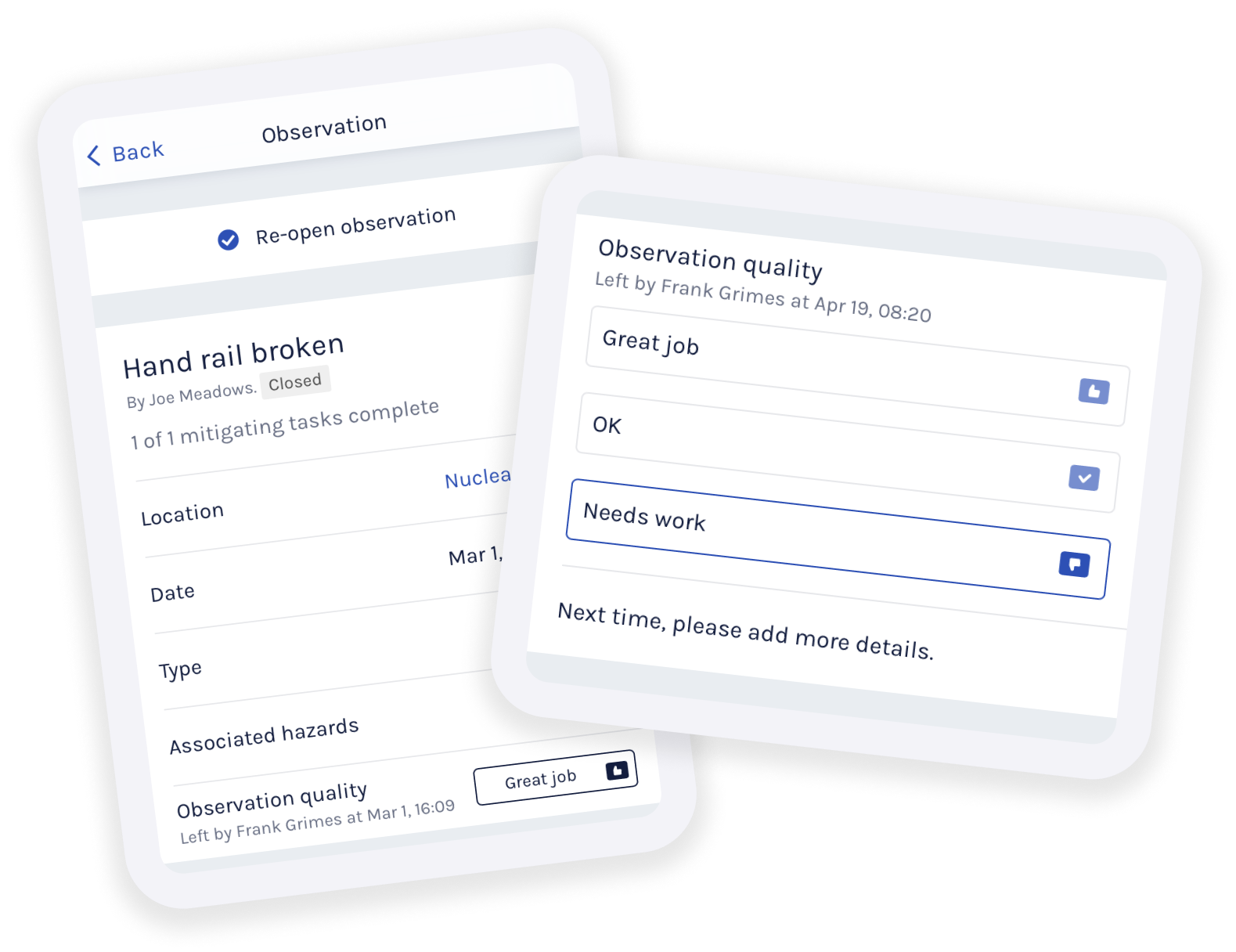 GET QUALITY OBSERVATIONS
Rate the quality of observations, providing
valuable feedback

to the submitter.
By enabling management to give a helpfulness rating for each observation, staff will learn which types of observations you can act on. Improve workplace safety and make your workers feel valued knowing that their submissions are actionable.
GET RESULTS FROM OBSERVATIONS
Incentivize healthy competition and
make the right decisions

about risk.
Track the direct impact of observations.
Each worker can track their safety score, a combination of helpful observations and the number submitted relative to their colleagues
Management can see how their team's score compares to other teams
Understand what is happening on the frontlines.
Review instant analytic reports
Export insight data
Close the feedback loop.
Get instant notifications when actions are required and communicate in real-time with your team in the integrated comment section
Connect observations with known hazards to unlock insights into the risks at each worksite
Create and assign mitigating tasks in response to an observation
Start incident or near miss investigations when impacts are recorded
Close observations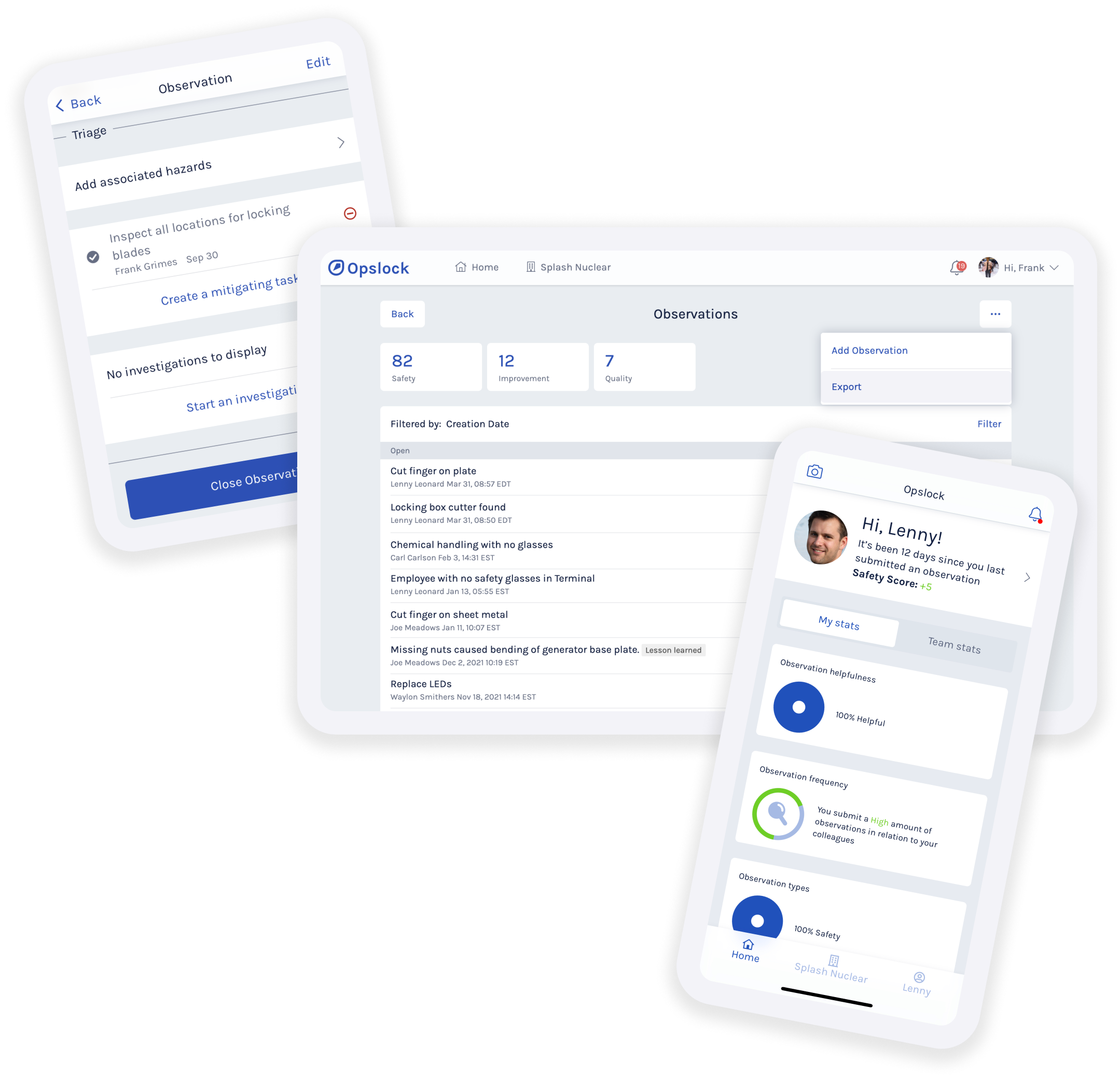 Opslock users get access to

all

of our interconnected tools.
Easily submit, collect, and act on workplace observations.